With the Conservative government's focus on business and increasing export opportunities, now 2017 the UK is a veritable hotbed of innovation and business ideas. The UK's business population is sitting at a healthy 5.5 million, of which small and medium-sized businesses make up approximately 99%, and with the government's Start-Up Loan initiative awarding 7000 loans to entrepreneurs, it seems easier than ever to break into the business world. With these opportunities now available to budding businesspeople, why not use your business to solve the emerging social problems of the 21st century, as well as to feed the growing globally conscious consumer mentality?
Co-Living
Described as "the new style of community living for Millennials", these spaces that function as both a living and working environment, place a residential spin on the more common renting of a desk in a shared office. These living spaces are almost hotels, with cleaners, Wi-Fi and bills included in the price of rent, while in some cases offering luxurious extras like gyms, libraries and spas. This idea of communal living and working suits both "digital nomads", who enjoy working alone, and young professionals currently struggling with the very real Urban Housing Crisis. Co-Living presents is a socially effective solution for a young workforce sick of paying rent, yet unable to afford or unwilling to invest in a mortgage.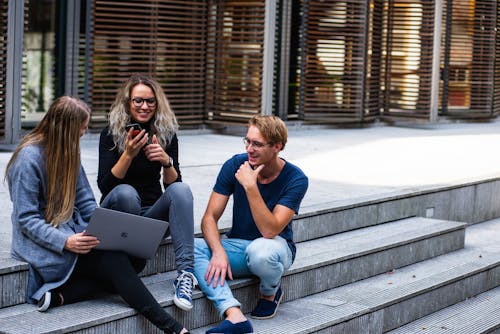 This idea was first pioneered by the New York based property management company Common in 2015, sparking a trend picked up by Reza Merchant the chief executive of London's answer to communal living and working, The Collective. Not only does this living environment solve the capital's housing crisis, as well as encourage interaction between people in one of the world's loneliest cities, it also makes for a lucrative business scheme. The Collective charges just over £1000 a month in rent, including bills and facilities to its tenants.
Food- Waste
With latest statistics revealing that up to 50% of food produced in the world is thrown away, with the UK alone throwing away 15 million tonnes of food every year, the world is beginning to come to terms with the grave social and environmental impact of these actions. As the world's moral conscience evolves, so too must our businesses' develop strategies to tackle these problems. In recent years we have seen moves from businesses that serve to both alleviate their conscious and elevate their business performance. For example, coffee shop giant Pret-a- Manger promise their customers that all fresh food left over at the end of the working day is donated to local homeless shelters, an initiative that's clearly improving their business; they recently expanded into the US. Furthermore, we've seen the phenomenal success of The Real Junk Food Project, a café launched in 2013 which is now 125 strong café-chain, seen across the UK, Europe and Australia. For entrepreneurs, 2017 is the very year in which to capitalise on the rapidly emerging health food market, with Mintel anticipating that the worth of the 'free-from' food market will grow to £673 million by 2020. And with government initiatives such as the Food for London scheme offering grants of £1000- 20,000 to London based groups working on food waste solutions, it couldn't be easier to launch your business.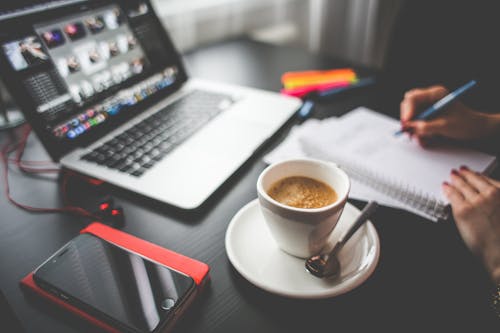 Pollution Protection
A fact already long established in the East, the West is only just beginning to come to terms with the true consequences of air pollution. Recent studies have found that on average 90% of city dwellers inhale polluted air on a daily basis, and more worryingly 98% of people are exposed to dangerous concentrations of ground-level ozone, a fact perhaps accounting for the 300 deaths a year caused by pollution. This problem is being taken very seriously by government officials, determined to resolve the issue. Since 2011, the Department for Environment, Food and Rural Affairs has pledged over £2 billion to support greener transport schemes and create Clean Air Zones. Furthermore, they've promised £290 million to the development of alternate fuels. Given this current anti-pollution climate, it would make good business sense to launch pollution protection products. While facemasks, air purifiers and beauty products protected from pollution have achieved mainstream status in Asia, there's a huge gap in the market for these specialised products in the UK, and Europe.